Puls Solutions. We are passionate about people and business.

For real.
PulsMeter – takes the pulse of your organisation and coaches managers to smart actions
You can measure once a year or every week. You can measure with traditional surveys or with modern pulse surveys.
But unless the manager knows what to do with all the data and all the opinions and unless the employees also take responsibility, then nothing will improve.
PulsMeter gets employees to take responsibility and helps the manager focus on the right things for increased engagement and increased business results.
We call this Return On Engagement.
CHECK OUT PULSMETER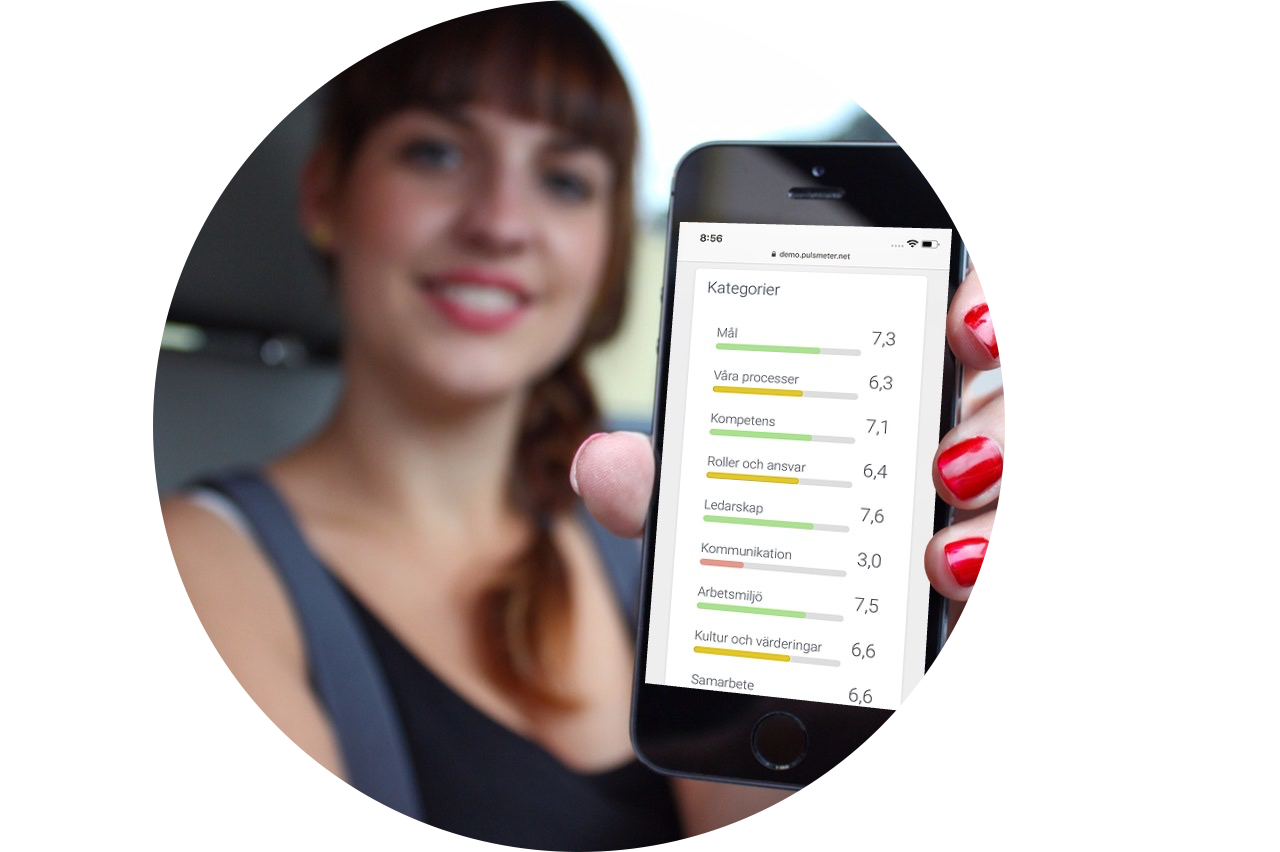 PulsMeter is a tool that we continuously work with and we see the results in real time. Our managers can directly create a dialogue with the employees about the result and their action plans.


Åse Bandling

HR Director Feelgood
PulsMeter is a tool that not only measures but also engages employees and helps managers prioritize in a way that we have not seen in any other tool.

Sofie Barck Abrahamsson

HR Manager Sigma Connectivity
ChangeDriver – measures and drives change
Changes in themselves are nothing new. They have existed in all organizations at all times, but we live in a changing world where globalization and digitalization are increasing the pace of society and at the same time contributing to increased general complexity as well as competition.
ChangeDriver helps projects to continuously measure how project work and change are actually experienced and, not least, met.
ChangeDriver measures and implements change!