How agile are we?
Find out how agile you are and work on what is most important in your team.
How agile are we in our team?
Based on the agile manifesto, Modern Agile and principles behind psychological safety, we have developed a tool that will help you to become more agile.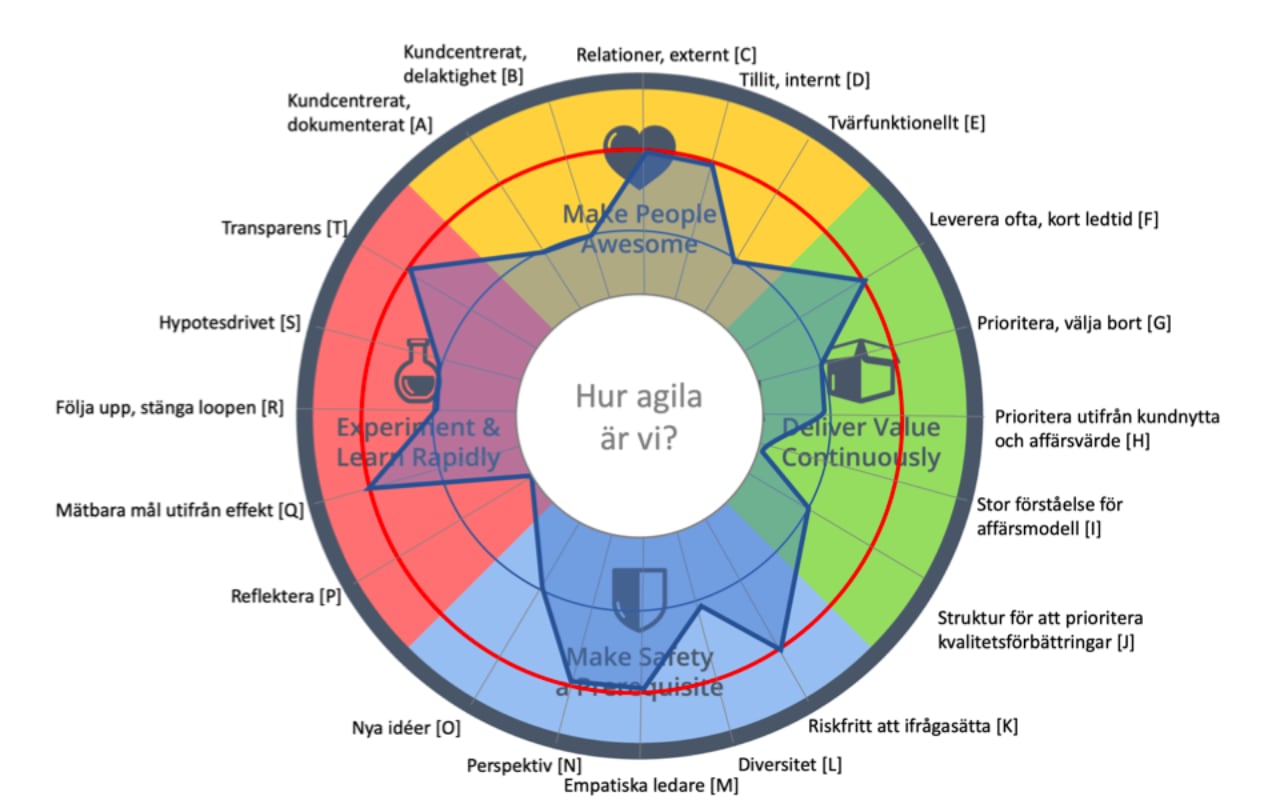 How does it work?
Each person in your team answers a number of questions about how they think you perform in the four areas within Modern Agile. Review your results together in your team, the results are visualized in real time and it will be clear where you need to focus. Discuss your strengths and your weaknesses in your team. How can you improve?
This is a perfect complement to your retrospectives and something to follow up sprint after sprint!
Try for free in your team during 60 days!
Fill in your information and we will create your test account shortly.