PulsMeter
A coaching and pulsing employee engagement platform.
An employee engagement tool that works. For real.
Do you want to collect data or drive change?
With PulsMeter you can measure once a year or every week. You decide for yourself.
But unless the manager knows what to do with all the data and all the opinions and unless the employees also take responsibility, then nothing will improve.
PulsMeter coaches employees to take responsibility and helps the manager to focus on the right things for increased employee engagement and increased business results.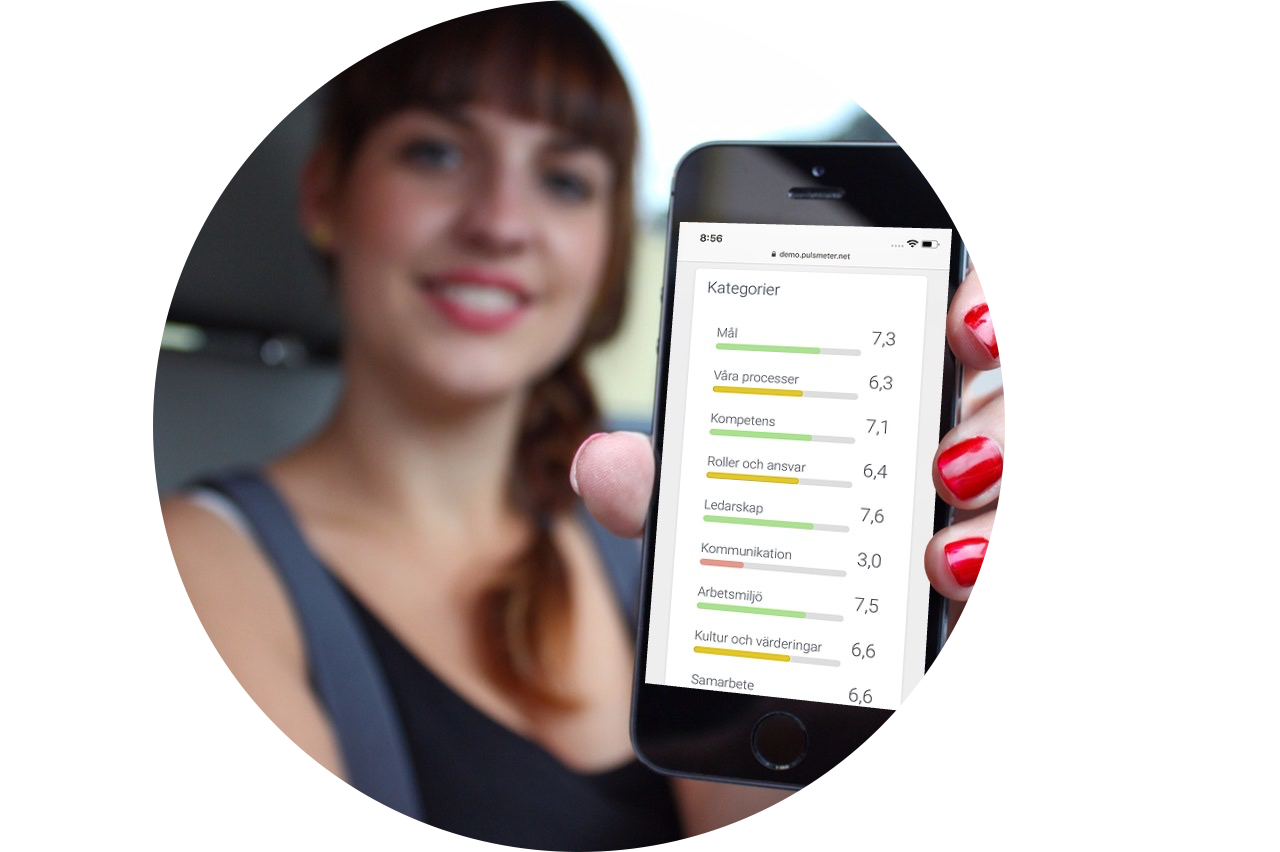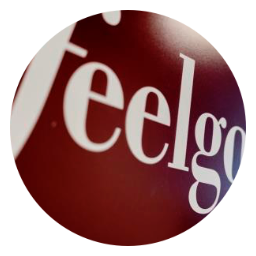 "PulsMeter is a tool that we are constantly work with and we see the results in real time. Our managers can directly create a dialogue with the employees about the result and their action plans."
Åse Bandling, HR Manager Feelgood
Engage employees
We often hear that there is a victim mentality in organizations: "it is someone else's fault". Employee surveys that only ask questions and collect data tend to give employees even more reasons to become a victim. PulsMeter asks employees to think, but also coaches them on how they can take responsibility and influence themselves.
Free up your time
PulsMeter coaches employees on how they can influence themselves and also makes smart recommendations for what is most important for the manager to work with. It is easy to analyze your results and quickly start acting on what is most important for each team. Of course, you can dive into the data for deeper analysis and segment it as you wish.
Easy to use and gives a high response rate
Employees find it easy and fun to work with PulsMeter. It is an interactive tool that can be used on different platforms: computer, ipad or smartphone. We have a solid process with our customers to ensure a high response rate and that managers know how and why they should act.
We want you to succeed
PulsMeter micro-coaches the managers on how they should actually act to build on their strengths or work with opportunities to improve. Our customer success managers are there for you. They have a high level of expertise and long experience from several different areas and will help you to succeed.
Focus on actions
Each employee receives their personal feedback directly and creates their own action plan. As a manager, you get a forecast of what your employees intend to act on. Our AI based algorithms recognize patterns in the data and coach the manager with smart recommendations that are tailored to the results of that particular team.
Developed together with researchers
The questions and methodology in PulsMeter have been developed together with researchers from Lund University. There is also a study done by the same researcher who has validated and reliability tested PulsMeter.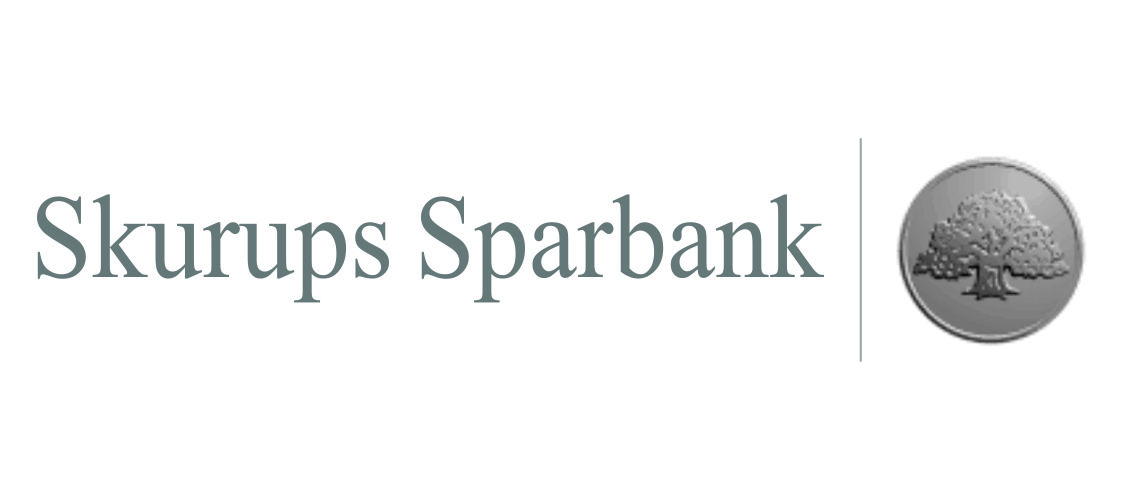 "We chose to work with Puls Solutions and their tool PulsMeter, because we wanted a tool that not only measures and collects data but also drives behaviors and supports the managers and the organization. PulsMeter coaches our employees on how everyone can be involved and PulsMeter helps the managers in quick analyzes and prioritizes what is most important "
Liselott Sjöbeck, HR Manager Skurups Sparbank.
Ask questions and drive behaviors
Choose how often and how big measurements you want to make. PulsMeter collects data and at the same time coaches employees to take their own responsibility to influence where they can.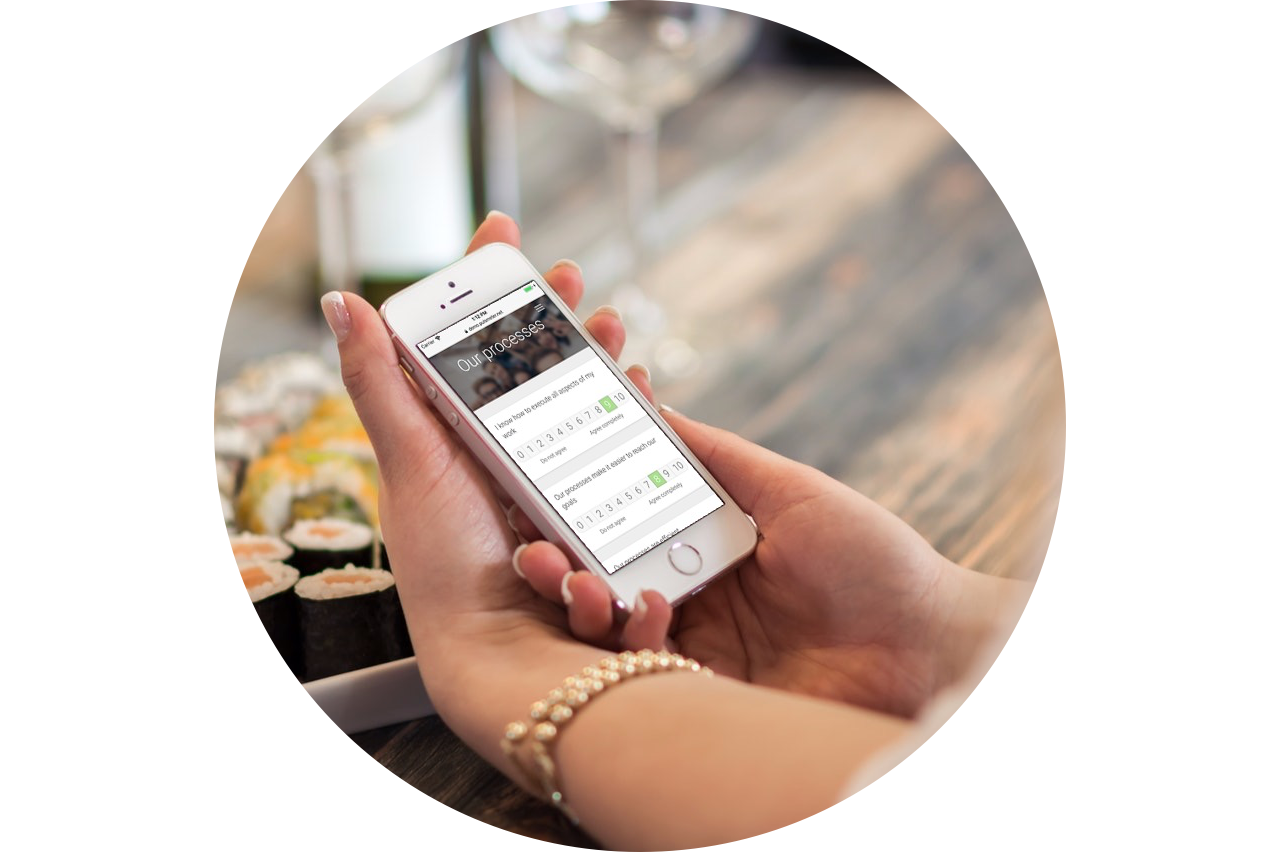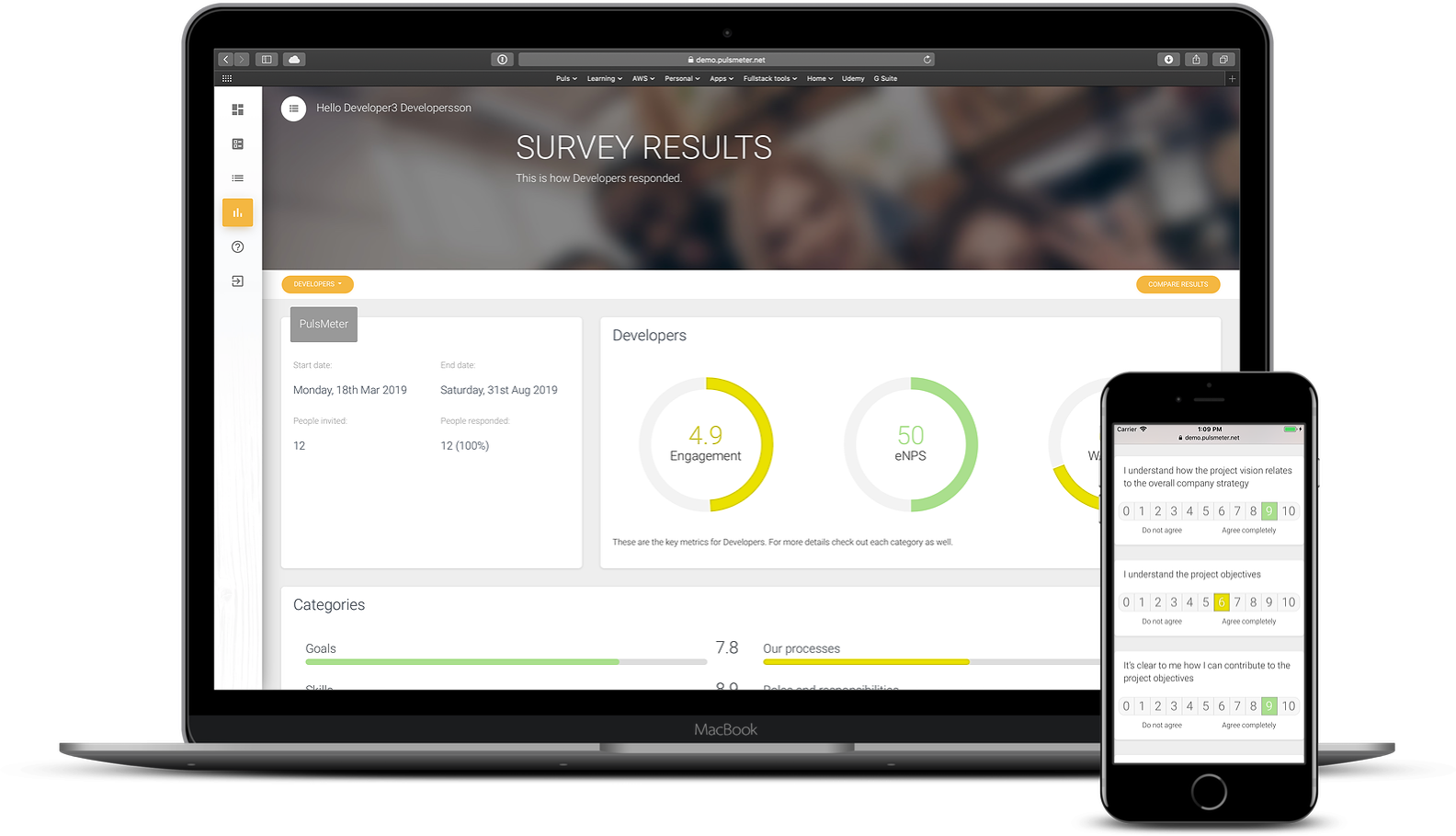 Analyze and act
The data is presented in real time and provides a quick overview. Our algorithms see patterns in the data and give the manager smart recommendations on what and how is most important to act on for his or her team.
Segment and compare the data according to your needs.